Interested in filmmaking industry? FantasyStudio is looking for new volunteers that are passionate in storytelling and video production right now!

Positions:

Camera Operators (preferably owns a DSLR camera)
Producers
Editors
Production Coordinators
Actors of all kinds

These positions are available at Metro Vancouver, Toronto, Shanghai, London and Salt Lake City. If you are interested in any of the positions mentioned above, please send an email to the appropriate email address:

Metro Vancouver: career.fpc@outlook.com
Shanghai: hr.asiapacific.fpc@outlook.com
Salt Lake City: shaynewelback.usa.fpc@outlook.com

(positions in Toronto and London are fulfilled)

We are looking forward to meeting you and working with you!
Powered by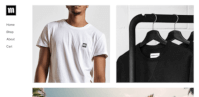 Create your own unique website with customizable templates.