Our Mission is Simple



To create unforgettable experiences that exceed the expectations of each and every one of our customers. We are committed to producing immersive, thrilling, memorable branded environments and productions.


---
Our Values
Honesty / Creativity / Dedication / Charity
---
| | |
| --- | --- |
| Who We Are | LCJ-FantasyStudio Media is a collaborative media production studio based in Vancouver, BC. Founded in 2013, we offer a variety of services including media production, marketing creativity and customer experience design. |
What we do

We help small firms connect their business to their potential customers and support non-profit organizations to accelerate social reform. Let us manage every aspect of your next production from development, through production, and from post-production to final delivery. We have a great team of professionals from all the different video production disciplines and have access to the latest technology and equipment.

We help our customers create a customer experience (CX) that is consistent, differentiated, builds loyalty, and turns customers into advocates. This enhances the quality of their services, products and improves their corporate image (CI), as well generating progressive and modernized solutions.
| | | | |
| --- | --- | --- | --- |
| employees around the world | offices in 4 different countries | long-term partners and customers | hours committed in volunteering in the communities |


Start with Strategy

An adequate promotional strategy will help your brand or product along the way. We will start by

exploring your overall strategy to see what suits you the best.





Initial Proposal

A proposal will be presented, and it will outline the most effective solution within your budget. In addition, we will show you some examples of our proposed approach.



Effective Communication

We believe that communication is essential to any collaborative project ,therefore, we have implemented tools which target to improve communication throughout production.


Filming and Production

This is time when our professional and experienced production team comes to the play. With talented crew members, we are determined to present our best and finish our task perfectly.

Post Production and Wrap Up

Upon completion, a presentation will be held which details all technical and legal information. It's a great tool for us when revisiting projects in the future, but it may also come in handy for you in case you'd ever like to make changes to the project without us.

Optimization and

Progress

Our job does not end with the completion of the project. A practiced team will follow up the progress and

maximize results to make improvements over time.
Powered by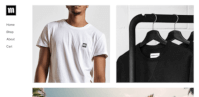 Create your own unique website with customizable templates.